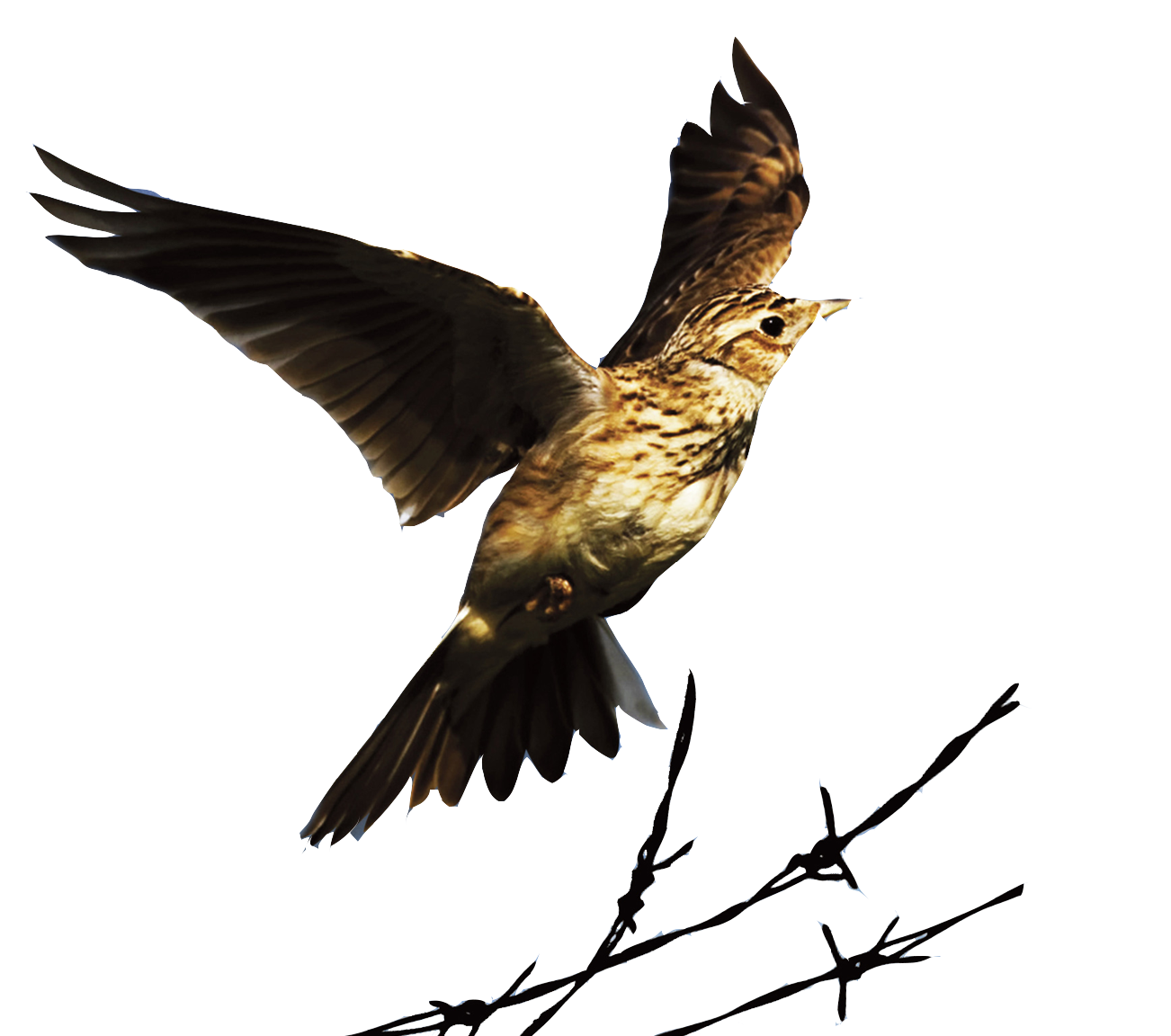 "Like the lark, I too have fought for my freedom. "
An Fhuiseog - The Lark, takes its name from the writings of Bobby Sands. Bobby Sands was a republican prisoner in the H-Blocks, Long Kesh. The republican prisoners in the H-Blocks and their women comrades in Armagh Prison were protesting against British Government attempts to criminalise them and the struggle they were part of.

Bobby was the P.RO. for the republican prisoners, in the H-Blocks, before he took over as O.C. at the commencement of the first hunger strike in October 1980. Bobby stood down as O.C. shortly before he went on hunger strike himself on March 1st 1981. 'The Lark and The Freedom Fighter' is one of a number of short stories Bobby wrote and smuggled out of prison during his time 'On the Blanket'. Here are some excerpts...

"…Like the lark, I too have fought for my freedom. " I am now in H-Block, where I refuse to change …" "Like the lark I need no changing. It is my political ideology and my principles that my captors wish to change …" "Of course, I can be murdered, but while I remain alive, I remain what I am, a political prisoner of war, and no one can change that."

For many years the shop was known as 'The Art Shop' or 'The Green Cross Shop'. One of the main objectives of the shop was to raise funds to assist the families of Irish Republican prisoners held in prisons in Ireland, England and in other parts of the world.

The shop sold handicrafts produced by many of the prisoners and was also an outlet for books and publications relevant to Irish Republicanism. In 2019 the shop underwent a major refurbishment and rebranding process. The shop maintains as its core value, support for Irish Republicanism and the primary Republican objective of Irish Unity. Our stock gives expression to the various periods in the struggle for Irish freedom and the ending of partition in Ireland.